6 Mitigation Strategies to Make the Most of Audit Results

Audits, whether internal or external, are valuable tools that help you to identify potential risks, inefficiencies, and areas for improvement. While the auditing process can be daunting, the implementation of audit findings truly makes the difference. If you don't act on your audit findings, your organization risks losing applicable certifications and, by extension, suffering reputational damage. You could also find yourself subject to lost contracts and fines. How do you avoid these potential consequences?

In this blog post, I'll discuss six mitigation strategies that you can use to capitalize on your audit results. I'll also explain how you can use the benefits, resources, and tools of a CIS SecureSuite Membership to help you along the way.
1. Understand Your Audit Findings
First and foremost, it's crucial to understand your audit findings in detail. This goes beyond merely reading the audit report. Involve your team in discussions, delve into the data, and ensure that you fully comprehend the underlying issues. Understanding is the first step toward effective mitigation.
2. Prioritize Your Responses
Not all audit findings are created equal. Some issues may pose a significant risk to your organization, while others might be less critical. Prioritize your responses based on factors like potential impact, cost of mitigation, and alignment to your organization's strategic objectives.
To complete this step, you can use the pro version of the CIS Controls Self Assessment Tool (CIS CSAT Pro). This tool helps you track and prioritize your implementation of the CIS Critical Security Controls (CIS Controls), security best practices which strengthen your cyber defenses. With CIS CSAT Pro, you can use your audit results and security requirements to identify specific CIS Safeguards that matter to your organization and determine which ones you want to implement first.
3. Develop an Action Plan
Once you have prioritized your responses, develop a clear and detailed action plan to address each issue. This should include specific steps, responsibilities, resources, and timelines. An action plan guides your mitigation efforts and demonstrates your commitment to addressing the audit findings.
This step is another opportunity for you to draw upon a SecureSuite Membership, specifically CIS CSAT. In the tool itself, you can create multiple users and assign them to tasks that support your implementation efforts. That way, you can make sure you hold team members, stakeholders, and others in your organization accountable as you act upon your audit results.
4. Leverage Technology
Technological tools can significantly enhance your mitigation efforts. For example, data analytics can provide deeper insights into issues, while automation can streamline processes and controls. Consider leveraging technology to address your audit findings and improve your overall operational efficiency.
At this point in the process, you can call upon two CIS SecureSuite resources: the pro version of our CIS Configuration Assessment Tool (CIS-CAT Pro) and the CIS Build Kits. With the former, you can conduct automated scans of your systems' settings against the secure recommendations of the CIS Benchmarks. CIS-CAT Pro thereby helps you to quickly determine whether you've hardened your systems against guidelines developed by IT experts around the world using a consensus-driven process. If you choose, you can then implement the CIS Build Kits, which automate the "Remediation" section of the CIS Benchmarks. Available as Group Policy Objects (GPOs) for Windows devices and Bash shell scripts for Linux machines, the CIS Build Kits help you to implement all the recommendations of a Benchmark at once without any manual effort.
Want to learn more about simplifying your system hardening using the CIS Build Kits? Check out our video.
5. Foster a Culture of Continuous Improvement
Make the most of your audit results by fostering a culture of continuous improvement. Encourage your team to see audit findings as opportunities for learning and growth rather than criticisms or failures. This cultural shift can help ensure audit findings are addressed proactively and effectively.
6. Monitor Progress and Review Effectiveness
Finally, regular monitoring and review are essential to ensure that your mitigation strategies are effective. This involves tracking progress against your action plan, reviewing the effectiveness of implemented changes, and adapting your strategy as needed.
Here, you can deploy CIS-CAT Pro once again. Its Dashboard component enables you to visualize your scanning results over a recent period. With this insight, you can track the impact of your hardening efforts so that you can effectively act upon your audit results using secure configurations going forward.
Making Opportunities out of Challenges
Remember, audits are not just about identifying problems but about finding solutions. By implementing these mitigation strategies, you can transform your audit results from a challenge into an opportunity, driving improvement, enhancing risk management, and adding value to your organization. Make the most of your audit results. In doing so, you'll be able to turn insights into improvements to your cybersecurity posture as well as to your governance, risk, and compliance (GRC) program.
Check out our related blog posts:
Want to start building a continuous auditing program in the meantime?
---
About the Author
Sean Atkinson
Chief Information Security Officer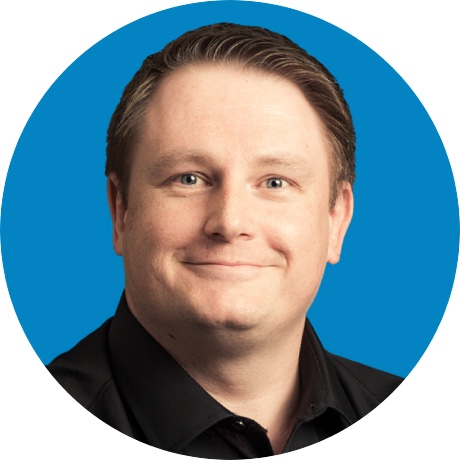 Sean Atkinson is Chief Information Security Officer of CIS. He uses his broad cybersecurity expertise to direct strategy, operations, and policy to protect CIS's enterprise of information assets. His job responsibilities include risk management, communications, applications, and infrastructure. Prior to CIS, he served as the Global Information Security Compliance Officer for GLOBALFOUNDRIES, serving Governance, Risk and Compliance (GRC) across the globe.
Prior to GLOBALFOUNDRIES, Atkinson led the security implementation for the New York State Statewide Financial System (SFS) implementation from 2007 to 2014, and his last role and responsibility was as the Internal Control, Risk and Information Security Manager.
Atkinson was born in Brooklyn, N.Y. and lived in England for 18 years, graduating from Sheffield Hallam University in 2000. After moving back to the United States, he has pursued multiple degrees and certifications in the IT arena.
In addition to his work with CIS, Atkinson is also an adjunct professor of Computer Science at the College of Saint Rose.