Risk Mitigation: The Cornerstone of Your Audit Preparations
By Sean Atkinson, Chief Information Security Officer at CIS

Getting ready for an audit? You might feel that the preparation and continuous assessment criteria feel like a rehearsal and/or "extra" work, especially if your compliance program has been operational and successful for a few years. In response, you might feel stress at the thought of testing the viability and auditability of the controls within your organization.
Audit preparations don't have to be so onerous, however. A forward-thinking, risk-focused approach can transform this process into a smooth, value-additive experience.
In this blog post, we'll discuss several steps that you can use to embed risk mitigation strategies into your audit preparations with the help of a CIS SecureSuite Membership. Doing so will help you to transform potential challenges into opportunities for growth and improvement.
Want a quick look at how CIS SecureSuite can help you prepare for an audit? Check out this video:
Understanding the Importance of Risk Mitigation
Risk is inherent in every facet of the business. When we talk about trouble in terms of audit preparations, it covers a broad spectrum: financial discrepancies, non-compliance with laws and regulations, operational inefficiencies, reputational damage, and more.
Each auditor also looks at audits differently. Each has his or her own specialties, and there is always the unknown of what an auditor wants to see in terms of controls and evidence. As a result, disruptions may occur within the organization to pull in subject matter experts from various business units.
To pre-empt these risks, you can adopt a proactive approach. This is where risk mitigation comes into play. It's not just about managing the risks; it's about understanding them, planning for them, and creating systems to reduce their potential impact.
Incorporating Risk Mitigation in Your Audit Preparations
Here are several steps that you can use to incorporate risk mitigation into your audit preparations.
1. Risk Identification and Assessment
The first step towards effective risk mitigation is identifying and assessing potential risks. This process should involve stakeholders from across your organization to ensure that you have a comprehensive understanding of all potential operational and strategic risks.
Risk identification can be as quick as a minute, while an assessment can take weeks or months dependent upon the context. What is important at the start is to ask the right questions and use scenario analysis to address the risk in the context of your business and operations.
2. Developing a Risk Management Plan
Once you've identified and assessed your risks, you can create a risk management plan detailing how you will address each risk. This could involve avoiding the risk, reducing the negative effect of the risk, transferring the risk to another party, or accepting some or all of the consequences of a particular risk.
Alignment to a common framework can help you assess risk during this step. Your starting point should be to discuss organizational activities in terms of risk and use that context to assess the structural approach that you can take to build a risk management plan. Risk is often in the eye of the beholder; high risk to some is low to others. Calibration of the plan and the methods of risk identification are key components.
3. Incorporating Risk Mitigation into Internal Controls
Implementing robust internal controls is a crucial part of risk mitigation. These controls safeguard your organization by ensuring the integrity of financial and accounting information, meeting operational efficiency, and complying with laws and regulations.
4. Regular Monitoring and Review
Risk mitigation is an ongoing process. Monitoring and reviewing the risks and the effectiveness of the control measures no less frequently than on an annual basis are crucial to managing the changing landscape.
5. Communicating and Reporting
Clear, timely communication of your risk mitigation strategies and their progress to all relevant stakeholders helps ensure that everyone is on the same page so that they can contribute effectively to your risk mitigation efforts.
6. Training and Education
Invest in training your team on risk awareness and mitigation strategies. When your team understands the importance of risk management in audit preparation, they are more likely to uphold the procedures and controls set in place.
7. Leveraging Technology
Consider using technology solutions to automate and streamline risk management processes. Software tools can help in risk identification, management, monitoring, and reporting, reducing the potential for human error and improving efficiency.
Instituting Risk Mitigation with CIS SecureSuite
If you're just starting off with risk mitigation, you might not know how to put the steps I discussed above into action. Fortunately, a CIS SecureSuite Membership has everything you need to get things moving. Here's a brief overview of how.

Fulfilling Risk Mitigation with the CIS Controls
As mentioned, the CIS Critical Security Controls (CIS Controls) are robust internal controls that you can use for risk assessments and risk mitigation. But let's take a closer look. Say you want to ensure the integrity of financial and accounting information. You can use CIS Control 10.5: Enable Anti-Exploitation Features to prevent malware from tampering with your systems and data.
The Controls work in a number of other use cases involving risk mitigation, too. For instance, you can enact all Safeguards in CIS Control 14 to increase your employees' risk awareness and understanding of mitigation strategies. Additionally, you can use our CIS Controls Navigator to map your use of the Controls to frameworks and regulations with which you're looking to comply.
The Controls and the Controls Navigator are free to use. With a CIS SecureSuite Membership you gain access to CIS CSAT Pro along with other benefits, tools, and resources that make your implementation program even simpler.
Planning Risk Mitigation with CIS CSAT Pro
You need a plan to manage your organization's risks. You can formulate one using the pro version of the CIS Controls Self Assessment Tool (CIS CSAT Pro), which comes with a SecureSuite Membership. CIS CSAT helps you to formalize your implementation of the Controls so that you can track your implementation of individual CIS Safeguards in accordance with your risk management plan. You can even create and assign implementation tasks, thereby communicating to your team and to other stakeholders how they can support your organization's risk mitigation efforts.
Achieving Visibility with CIS-CAT Pro
CIS SecureSuite Members receive access to the pro version of the CIS Configuration Assessment Tool (CIS-CAT Pro). It comes with two main components, CIS-CAT Pro Assessor and CIS-CAT Pro Dashboard.
With CIS-CAT Pro Assessor, you can automate your scans against the security recommendations of the CIS Benchmarks, our secure configuration guidelines developed through consensus with IT professionals around the world. This component thereby saves you time and money in visualizing the state of your hardening efforts across your systems.
CIS-CAT Pro Dashboard graphically displays your scan results with CIS-CAT Pro Assessor in a dashboard. Not only that, but you can use this component to review your scan results over a recent period of time so that you can appreciate how far you've come with your risk mitigation program and where you still need to go. Try CIS-CAT Lite for Microsoft Windows 10, Ubuntu, or Google Chrome.
Streamlining with the CIS Build Kits
CIS-CAT Pro helps you to automate your evaluation of your systems against the CIS Benchmarks. The CIS Build Kits – another CIS SecureSuite Membership benefit – help you to automate the implementation of the Benchmarks' hardening guidelines themselves.
Available as Group Policy Objects (GPOs) for Windows and Bash shell scripts for Linux Machines, the Build Kits automate the "Remediation" section of the CIS Benchmarks so that you can automatically harden a system of your choosing. This saves you even more time and money when you're mitigating risks, as it helps you to minimize instances of human error as well as respond to risks more quickly. Try a sample CIS Build Kit today!
BONUS: Using CIS RAM for Assessing Risks
A CIS SecureSuite Membership provides benefits, tools, and resources that you can use to maximize your implementation of CIS security best practices, including the CIS Controls. If you're already working to implement the Controls, you can build on the progress you've already made by using our CIS Risk Assessment Method (CIS RAM) v2.1.
Freely available to everyone – including SecureSuite Members – CIS RAM v2.1 guides you through the process of assessing your cybersecurity posture against the Controls. CIS RAM features a family of documents consisting of instructions, examples, templates, and exercises for conducting a cyber risk assessment. Together, these resources make it easy for you to assess security risks as you work your way through the Controls, from establishing essential cyber hygiene with Implementation Group 1 (IG1) to implementing most if not all of the Controls under Implementation Group 3 (IG3).
Looking to demonstrate you've practiced due care with respect to your risks? Check out the video below to learn how CIS RAM can help.
Fostering a Risk-Aware Culture with CIS SecureSuite
Risk mitigation is not just about navigating through the storm; it's about anticipating it and ensuring you are well-prepared when it arrives. By incorporating a risk mitigation strategy into your audit preparations, you transform audits from a potentially stressful event into a robust organizational improvement and success tool.
By doing so, you foster a risk-aware culture that will not only stand up to the scrutiny of an audit but will also improve decision-making, strategic planning, and overall business resilience. In a world of uncertainties, effective risk mitigation is your guiding compass, helping you to steer clear of potential pitfalls and navigate toward success.
In the next blog, we'll go deeper into why assessments are so important to your audits.
Want to learn more about CIS SecureSuite in the meantime?
---
About the Author
Sean Atkinson
Chief Information Security Officer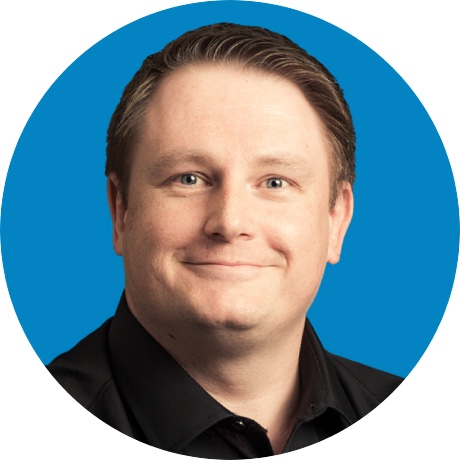 Sean Atkinson is Chief Information Security Officer of CIS. He uses his broad cybersecurity expertise to direct strategy, operations, and policy to protect CIS's enterprise of information assets. His job responsibilities include risk management, communications, applications, and infrastructure. Prior to CIS, he served as the Global Information Security Compliance Officer for GLOBALFOUNDRIES, serving Governance, Risk and Compliance (GRC) across the globe.
Prior to GLOBALFOUNDRIES, Atkinson led the security implementation for the New York State Statewide Financial System (SFS) implementation from 2007 to 2014, and his last role and responsibility was as the Internal Control, Risk and Information Security Manager.
Atkinson was born in Brooklyn, N.Y. and lived in England for 18 years, graduating from Sheffield Hallam University in 2000. After moving back to the United States, he has pursued multiple degrees and certifications in the IT arena.
In addition to his work with CIS, Atkinson is also an adjunct professor of Computer Science at the College of Saint Rose.