CIS Controls Community Volunteer Spotlight: Phil Langlois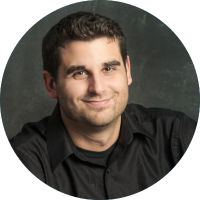 Everything we do at CIS is community driven. As CIS Community members, our volunteers network and collaborate with cybersecurity professionals around the world.
Phil Langlois, Senior Principal, Security Risk Management and Author of the Verizon Data Breach Investigations Report (DBIR), has been a CIS Controls Community member and volunteer for over five years. He first got involved while working at the Center for Internet Security (CIS) and continued contributing after moving to Verizon. Langlois has realized that many organizations are facing similar sets of challenges. He also found that by bringing together members of the community, "we can work together and help raise all ships."
He has actively contributed to the CIS Critical Security Controls and the CIS Community Defense Model (CDM), leveraging his expertise in cybersecurity trends and threat intelligence to help ensure that the CIS Controls are aligned to protect against real threats.
"You don't need to be a CISO or a Fortune 500 company or a leading security researcher to be of value in the community," said Langlois. "What is key to contributing is bringing in a diverse set of experiences and a passion to learn and help other organizations protect themselves."
He added, "We live in a digital community, and our risks do not simply just impact us. What happens to our organization can affect others and vice versa. With that reality, we have to take a community-first approach to cybersecurity and that can only be achieved through collaboration and sharing of our diverse experiences and knowledge."
Interested in becoming a volunteer like Phil Langlois? Join a CIS Community today.