11 Cyber Defense Tips to Stay Secure at Work and Home
The line between our on- and off-line lives is shifting as technologies bring the internet into our workplaces, homes, and everywhere in between. IoT devices, cloud storage, multifactor authentication…there's a lot to understand. Do you know ways to stay safe online at home and work? From creating strong passwords to best practices for social media, here are 11 cyber defense tips for securing your digital systems and data.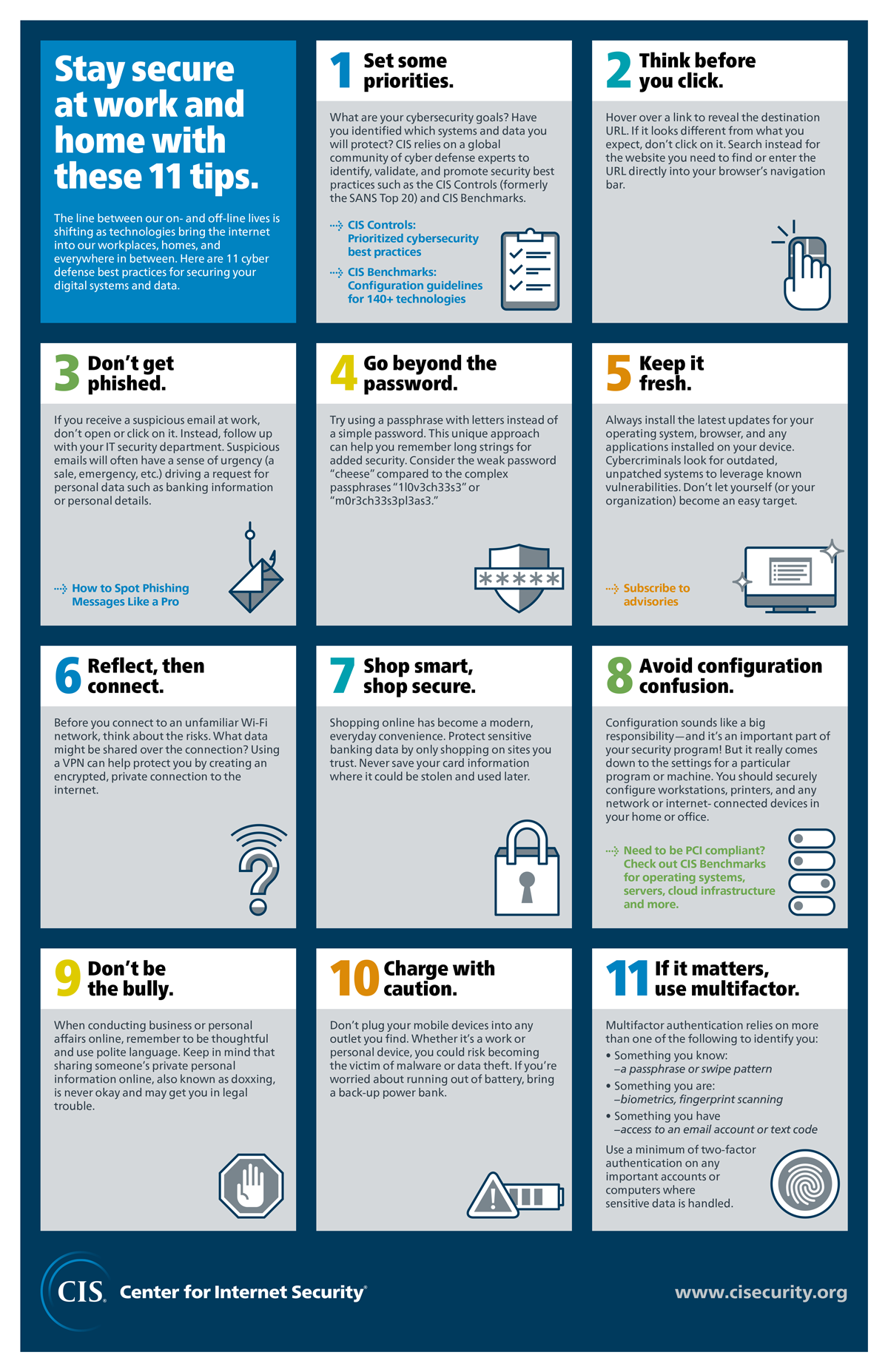 Additional Resources
Passwords are one of the easiest forms of computer security to implement. They provide strong user authentication and help to keep attackers out of systems. Check out our CIS Password Policy Guide for more information.
Looking to enhance the cyber defense of your organization? CIS released the CIS Community Defense Model which helps organizations select the appropriate CIS Sub-Controls to implement.