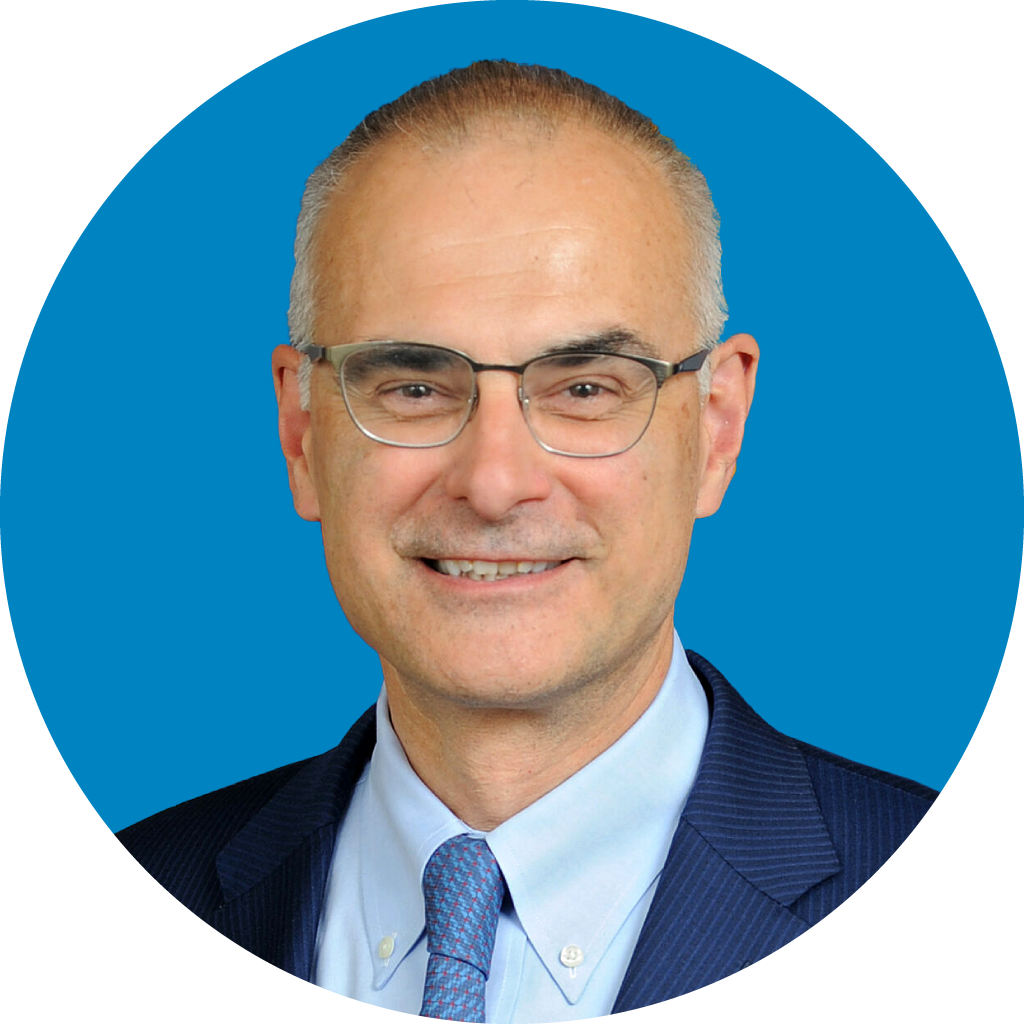 Tom Michelli
Executive Vice President & General Manager of Operations and Security Services
As Executive Vice President and General Manager of Operations and Security Services (OSS), Tom Michelli provides executive leadership for OSS while focusing on the mission of improving the cybersecurity posture of state, local, tribal, and territorial (SLTT) organizations. He is responsible for planning, developing, and executing OSS products and services, including the Multi-State Information Sharing and Analysis Center® (MS-ISAC®), the Elections Infrastructure Information Sharing and Analysis Center® (EI-ISAC®), security operations, incident response, vulnerability management, digital forensics, data and analytics, software engineering, and threat intelligence.
Prior to his current role, Michelli worked in industry at Leidos as the Cyber Operations & Cybersecurity Strategic Account Executive and as Vice President in the SAP National Security Services Secure Cloud Business. He provided strategic advice in security architectures and secure solutions for government agencies in the U.S., U.K., and Australia.
Before re-entering the private sector, Michelli served as a Senior Executive Service (SES) member and senior government civilian in the Departments of Defense and Homeland Security. In these roles he led secure and resilient delivery of national security capabilities, advised the highest levels of government, and oversaw the development and execution of billions of dollars of digital modernization and cybersecurity budgets.
Michelli's SES assignments included The Joint Chiefs of Staff as Vice Director Joint Staff J6, Command, Control, Communications, Computers, and Cyber, the Acting Principal Deputy Chief Information Officer (CIO) for the Department of Defense (DoD), DoD Deputy Chief Information Officer (CIO) for Cybersecurity and Senior Information Security Officer, CIO and Deputy Assistant Commandant for Command CG6 for the U.S. Coast Guard (USCG), and CIO for U.S. Immigration and Customs Enforcement (ICE).
Michelli joined government service in 2006 after spending time in the private sector. Prior to his government service, he served as Chief Technology Officer for the Army Business Unit for General Dynamics Information Technology (GDIT) and the Director of International IT Operations/CIO for Europe, Middle East, and Africa (EMEA) for Cushman & Wakefield, a global commercial real estate firm.
He also served over 32 years in the Army National Guard and Reserves, retiring as a Colonel in the Engineer Corps.
Michelli is the recipient of the Chairman of the Joint Chiefs of Staff Distinguished Civilian Service Award, USCG Superior Achievement Award, Legion of Merit, Bronze Star, and many other awards and medals. He holds a Bachelor of Science in Business Administration and Finance from Franklin University and a Master of Science in Computer Information Systems from St. Mary's University.