The First Severe Pandemic of the Information Age
Wednesday, March 25, 2020 2:00 pm EDT
Chief Information Officers have a unique set of responsibilities in a pandemic. They far exceed the normal requirements of maintaining IT operations. This presentation will orient information officers to pretty much every scenario they might face, and how to plan their way around and through what might happen, such as emergency pandemic planning.
What Attendees Will Learn About:
 How to recognize the signs of a looming pandemic
 How to craft and enable your IT pandemic plan, and when
 How to assist your decision-makers with their pandemic planning
 The huge importance of declaring your workers "essential" in the face of the "suppression" strategy adopted by California and New York (and other states and localities to come soon)
Speakers:
Scott McPherson
Chief Information Officer, Florida House of Representatives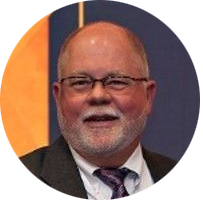 Scott McPherson has been a technology and communications consultant for the past twenty two years. Scott is the former CIO for the Florida Department of Corrections and has served as CIO for the Florida House of Representatives since 2006.
He is best known for his "high risk, low reward" projects for then-Governor Jeb Bush. Scott is recognized as an expert on pandemic planning, and is quoted widely and interviewed regularly on the topic.