Protecting Hospitals Against Advanced Cyber Threats: CIS Malicious Domain Blocking & Reporting
Previously presented on Wednesday, April 21st | 3:00 pm EDT
The cost of cybercrime is often calculated in terms of financial loss, inconvenience, or reputational damage. But when it comes to health and hospital systems, the harm caused by a cyber attack can be far worse. Ransomware-encrypted systems can delay the delivery of life-saving treatment. Data breaches can expose the personal data of vulnerable patients. Entire health systems have had their systems shut down due to cyber attacks, with an increased risk to human life.
It's bad enough that hospitals are facing the strains and stresses of caring for COVID-19 patients. In today's connected world they also have to deal with hackers, spies, and criminals seeking to take
advantage of their position as caregivers. Health and hospital systems should use every means at their disposal to protect their systems. However, with the reduced revenue resulting from the pandemic, adequate investment in cybersecurity can be challenging.
That's why, in partnership with Akamai, the Center for Internet Security (CIS) is offering a Malicious Domain Blocking and Reporting (MDBR) service AT NO COST to all public and private hospitals and related healthcare organizations in the United States.* MDBR provides an additional layer of cybersecurity protection that is proven, effective, and easy to deploy.
Please join Brian Calkin as he provides an overview of the MDBR offering and explains how to begin taking advantage of the service today.
What Attendees learned about:
Who CIS is
How MDBR can help protect hospitals from cyber attacks
How to sign up for, as well as implement, MDBR
View the recording below or download the slides here.
Speaker:
Brian Calkin
Senior Technical Advisor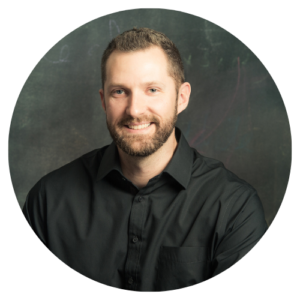 Brian Calkin is currently functioning as a Senior Technical Advisor at CIS® (Center for Internet Security, Inc.®). In this role, he is responsible for providing subject matter expertise on the design, development and implementation of custom cyber security products and solutions.
Prior to his advisor role, Mr. Calkin filled the role of Chief Technology Officer (CTO) at CIS from 2018-2019. In that role, Mr. Calkin was responsible for establishing the CIS technological vision, technical strategy, and technology-related plans for growth. He also coordinated CIS' Internal Research and Development program.
Mr. Calkin also served as the Vice President of Operations at CIS from 2015 – 2018. In that role, his responsibilities included overseeing all aspects of CIS Operations activities, including the CIS 24×7 Security Operations Center (SOC) and the Computer Emergency Response Team (CERT). The CIS SOC provides real-time network monitoring, cybersecurity event analysis, as well as cyber threat warnings and advisories. CIS CERT provides incident response, computer forensics, malware analysis and vulnerability assessments to state, local, territorial and tribal governments.
*While MDBR was offered at no cost to U.S. private hospitals for a limited time, that offering has been discontinued in favor of MDBR+, a low-cost, cloud-based secure DNS service that provides real-time reporting, custom configurations, and off-network device protection. Learn more about MDBR+ here.