Germany Focused Cybersecurity Briefing
Tuesday, July 18, 2017 | 11:00 a.m. – 12:00 p.m. ET
The Center for Internet Security (CIS), a U.S. based cybersecurity nonprofit, is hosting a cybersecurity webinar focused on how German organizations can use existing free or low-cost tools to greatly improve their cyber defenses. At the conclusion of the 20 minute CIS presentation, Q & A will follow. This is not a sales pitch, but rather a free-wheeling discussion on what Germany can do to cut through the "Fog of More," meaning the deluge of information and recommendations to improve their cybersecurity defenses now.
Who:
CIS is a U.S. based nonprofit that harnesses the power of a global IT community to safeguard private and public organizations against cyber threats. The CIS Benchmarks and CIS Controls provides vendor-agnostic, consensus-based best practices to help organizations assess and improve their security. These proven guidelines are continuously refined and verified by a volunteer, global community of experienced IT professionals. CIS is also home to the Multi-State Information Sharing and Analysis Center (MS-ISAC®), the go-to resource for cyber threat prevention, protection, response, and recovery for U.S. State, Local, Tribal, and Territorial government entities.
CIS Benchmarks: 100+ configuration guidelines for various technology groups to safeguard systems against today's evolving cyber threats. More than 1,039 global CIS Benchmark members to date.
CIS Controls: A prioritized set of policy-level controls that set a secure foundation for organizations around the world. Developed by leading cybersecurity experts, the CIS Controls distill common security practices into a scalable actionable list to provide real security for real threats.
Developed by a global community of experienced IT practitioners, the CIS Controls are a technology and vendor-independent set of concise, prioritized cybersecurity actions and best practices. To date, the CIS Controls have been downloaded more than 75,000 times. They are available as a free download.
In 2016, the leadership of the European Union Agency for Network and Information Security (ENISA) published a report recommending additional security guidelines including the CIS Controls, to better facilitate implementation of the European Union's (EU) National Information Security Directive (NIS).
Panelists:
Curtis Dukes, Exec. V.P. & G.M. Best Practices & Automation, CIS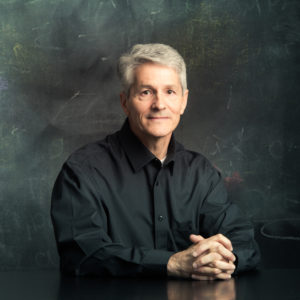 Curtis W. Dukes joined CIS (The Center for Internet Security) as the Executive Vice President and General Manager of the Best Practices and Automation Group in January 2017. The CIS Security Benchmarks and Security Controls program provides vendor-agnostic, consensus-based best practices to help organizations assess and improve their security. Prior to CIS, Curtis served as the Deputy National Manager (DNM) for National Security Systems (NSS). On behalf of the Director of NSA, the DNM is charged with securing systems that handle classified information or are otherwise critical to military and intelligence activities.
Curtis joined the National Security Agency in 1984 as a Computer Scientist. He served in a variety of organizations within NSA, and earned the Distinguished Executive, Meritorious Executive, as well as Exceptional Performance and Meritorious Civilian Service Awards. He completed an overseas assignment and an intelligence community assignment for the Department of Defense. In Germany, Curtis had operational responsibilities for implementing Information Assurance activities across the European command. Following his community assignment, he became Deputy, then Chief of the Network Architecture and Applications Division, then Chief of the Systems and Network Attack Center. He later led highly skilled technical workforces as Director NSA/CSS Commercial Solutions Center. His last roles of responsibility at NSA were Deputy Director, then Director, of the Information Assurance Directorate.
Curtis earned a Bachelor's Degree in Computer Science from the University of Florida, and a Master's Degree in Computer Science from Johns Hopkins University. He is a 2004 graduate of the Intelligence Community Officer Training Program
Tony Sager, Senior Vice President & Chief Evangelist, CIS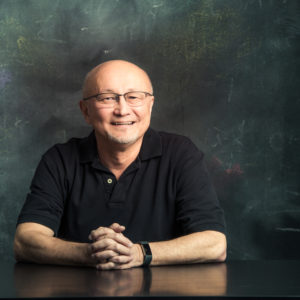 Tony Sager is a Senior Vice President and Chief Evangelist for CIS (The Center for Internet Security). In this role, he leads the development of the CIS Controls, a worldwide consensus project to find and support technical best practices in cybersecurity. Tony also serves as the Director of the SANS Innovation Center, a subsidiary of The SANS Institute.
Tony retired from the National Security Agency (NSA) after 34 years as an Information Assurance professional. He started his career in the Communications Security (COMSEC) Intern Program, and worked as a mathematical cryptographer and a software vulnerability analyst. In 2001, Tony led the release of NSA security guidance to the public. He also expanded the NSA's role in the development of open standards for security.
Mr. Sager holds a B.A. in Mathematics from Western Maryland College and an M.S. in Computer Science from The Johns Hopkins University.
Kathleen Patentreger, Senior Vice President of Programs, CIS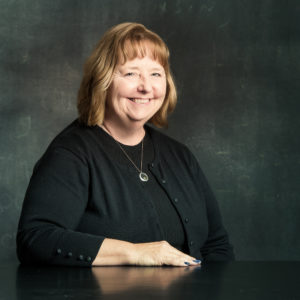 Kathleen Patentreger is the Senior Vice President of Programs for CIS. In this role, she manages staff and activities of the Partner Outreach, Administration, and Program teams, which provide overall support to members, partners, and other stakeholders across all CIS business lines. She also serves as co-chair of two work groups within CIS's Multi-State Information Sharing & Analysis Center (MS-ISAC): Business Continuity, Recovery, and Cyber Exercise; and Cyber Security Metrics.
Additionally, Ms. Patentreger serves as the CIS lead for the Nationwide Cyber Security Review (NCSR), a voluntary assessment of cybersecurity capabilities across the nation. Through her efforts, participation in the NCSR has increased by 81 percent since its first year. She also lends her management skills to the Cyber Hygiene Work Group, which developed Cyber Hygiene toolkits that provide concrete actionable steps that organizations can take to advance the cyber hygiene of their organizations and to move toward adoption of the National Institute of Standards and Technology (NIST) Cybersecurity Framework.
Prior to joining CIS, Ms. Patentreger served as vice president of a healthcare software company, where she assumed increasing levels of responsibility in areas relating to business management, hospital software, IT operations, system implementations, and training. As vice president, she used her skills to manage the relationships between business operations and the industry regulations that impact them, including compliance with the Health Insurance Portability and Accountability Act (HIPAA) and Health Information Technology for Economic and Clinical Health (HITECH).
Adam Montville, Vice President of Programs and Product Manager, CIS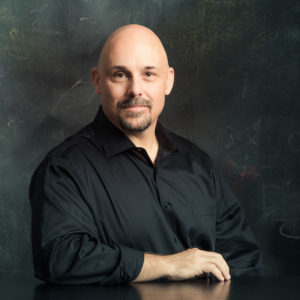 Adam Montville is the VP Programs and Product Manager at CIS, where he helps lead a team of folks developing products and services supporting information security best practices and automation.  Adam brings nearly two decades of information security experience to his team, and is a co-chair for the Security Automation and Continuous Monitoring working group at the IETF.  He began his career in the Information Security Laboratory of Oregon State University, his alma mater.  He has held a variety of technical and executive-level IT and security positions in both the public and private sectors, including the Department of Defense. 
Watch the webinar: