Defending Today's Workforce with CIS Endpoint Security Services
Previously presented on Wednesday, October 13, 2021 | 1:30 pm EDT
U.S. State, Local, Tribal, and Territorial (SLTT) organizations face a significant challenge in mounting a proper cybersecurity defense against malicious actors whose attacks continue to increase in sophistication and volume. The trend toward remote work further complicates an organization's cybersecurity program, widening the attack surface as SLTT employees increasingly work from home, outside the protection of organizational networks.
CIS, in partnership with CrowdStrike, an industry leader in endpoint security, is excited to offer SLTTs a fully-managed and monitored endpoint protection solution: CIS Endpoint Security Services (ESS). Cybersecurity defense at the endpoint is a vital component of an SLTT entity's defense-in-depth strategy. Please join Brian Calkin, our Senior Technical Advisor, as he explains the capabilities of the solution and how it can assist SLTTs in identifying, detecting, responding to, and remediating security incidents and alerts on their systems.
Speaker:
Brian Calkin
Senior Technical Advisor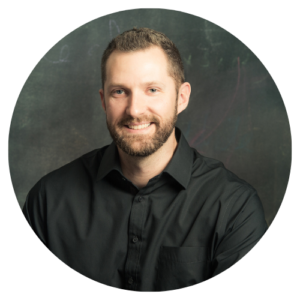 Brian Calkin is currently functioning as a Senior Technical Advisor at CIS® (Center for Internet Security, Inc.®). In this role, he is responsible for providing subject matter expertise on the design, development and implementation of custom cyber security products and solutions.
Prior to his advisor role, Mr. Calkin filled the role of Chief Technology Officer (CTO) at CIS from 2018-2019. In that role, Mr. Calkin was responsible for establishing the CIS technological vision, technical strategy, and technology-related plans for growth. He also coordinated CIS' Internal Research and Development program.
Mr. Calkin also served as the Vice President of Operations at CIS from 2015 – 2018. In that role, his responsibilities included overseeing all aspects of CIS Operations activities, including the CIS 24x7x365 Security Operations Center (SOC) and the Computer Emergency Response Team (CERT). The CIS SOC provides real-time network monitoring, cybersecurity event analysis, as well as cyber threat warnings and advisories. CIS CERT provides incident response, computer forensics, malware analysis and vulnerability assessments to state, local, territorial and tribal governments.