CIS Endpoint Security Services – C-Level Roundtable Discussion
Thursday, October 21, 2021
CIOs, CISOs, CTOs and other senior technology leaders executives face many challenges as it relates to securing their organizations from cyber-attacks. In addition to the continual challenge of defending against an evolving set of cyber-attacks, the C-suite is also working to overcome a shortage of skilled cyber experts to bolster their defenses. CIS Endpoint Security Services (ESS) can help fill that gap. Leverage the expertise of the CIS 24x7x365 Security Operation Center and our fully managed and monitored endpoint solution.
In addition to providing an overview of what CIS ESS is and how it works, we are also inviting some of CIS's very own C-suite executives to provide their unique insights. Please join Sean Atkinson, CIS CISO; Kathleen Moriarty, CIS CTO; and Brian Calkin, CIS Senior Technical Advisor and former CIS CTO, for a roundtable discussion as they share their perspectives about endpoint security and why it should be another component of your layered cyber defense strategy.
Speakers:
Sean Atkinson
Chief Information Security Officer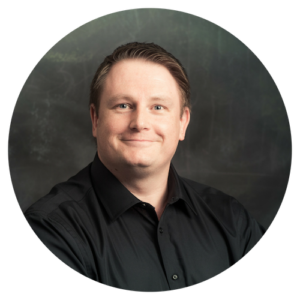 Sean Atkinson is Chief Information Security Officer of CIS® (Center for Internet Security, Inc.®). He uses his broad cybersecurity expertise to direct strategy, operations, and policy to protect CIS' enterprise of information assets. His job responsibilities include risk management, communications, applications, and infrastructure. Prior to CIS, Sean served as the Global Information Security Compliance Officer for GLOBALFOUNDRIES, serving Governance, Risk and Compliance (GRC) across the globe.
Prior to GLOBALFOUNDRIES, Sean led the security implementation for the New York State Statewide Financial System (SFS) implementation from 2007 to 2014 and his last role and responsibility was as the Internal Control, Risk and Information Security Manager.
Sean was born in Brooklyn, N.Y. and lived in England for 18 years, graduating from Sheffield Hallam University in 2000. After moving back to the United States, Sean has pursued multiple degrees and certification in the IT arena.
In addition to his work with CIS, Sean is also an adjunct professor of Computer Science at the College of Saint Rose.
Brian Calkin
Senior Technical Advisor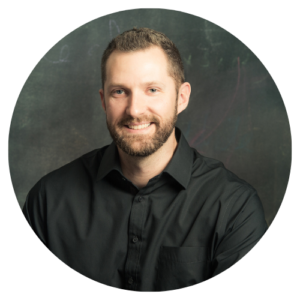 Brian Calkin is currently functioning as a Senior Technical Advisor at CIS® (Center for Internet Security, Inc.®). In this role, he is responsible for providing subject matter expertise on the design, development and implementation of custom cyber security products and solutions.
Prior to his advisor role, Brian filled the role of Chief Technology Officer (CTO) at CIS from 2018-2019. In that role, Brian was responsible for establishing the CIS technological vision, technical strategy, and technology-related plans for growth. He also coordinated CIS' Internal Research and Development program.
Brian also served as the Vice President of Operations at CIS from 2015 – 2018. In that role, his responsibilities included overseeing all aspects of CIS Operations activities, including the CIS 24x7x365 Security Operations Center (SOC) and the Computer Emergency Response Team (CERT). The CIS SOC provides real-time network monitoring, cybersecurity event analysis, as well as cyber threat warnings and advisories. CIS CERT provides incident response, computer forensics, malware analysis and vulnerability assessments to state, local, territorial and tribal governments.
Kathleen Moriarty
Chief Technology Officer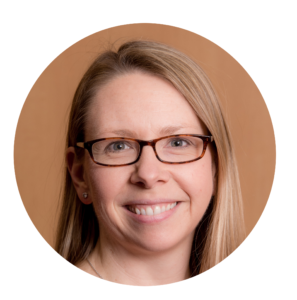 Kathleen Moriarty, Chief Technology Officer of CIS® (Center for Internet Security, Inc.®), has over two decades of experience. Formerly as the Security Innovations Principal in Dell Technologies Office of the CTO, Kathleen worked on ecosystems, standards, and strategy. During her tenure in the Dell EMC Office of the CTO, Kathleen had the honor of being appointed and serving two terms as the Internet Engineering Task Force (IETF) Security Area Director and as a member of the Internet Engineering Steering Group from March 2014-2018. Named in CyberSecurity Ventures, Top 100 Women Fighting Cybercrime. She is a 2020 Tropaia Award Winner, Outstanding Faculty, Georgetown SCS.
Kathleen achieved over twenty years of experience driving positive outcomes across Information Technology Leadership, IT Strategy and Vision, Information Security, Risk Management, Incident Handling, Project Management, Large Teams, Process Improvement, and Operations Management in multiple roles with MIT Lincoln Laboratory, Hudson Williams, FactSet Research Systems, and PSINet. Kathleen holds a Master of Science Degree in Computer Science from Rensselaer Polytechnic Institute, as well as, a Bachelor of Science Degree in Mathematics from Siena College.