Why Consider a Career in Cybersecurity?
Cybersecurity is a growing industry with a rapidly increasing job market. As technology enhances and cybersecurity threats continue to grow the need for qualified candidates only intensifies. Learn why starting a career in cybersecurity is a good idea for students or individuals looking for a career change.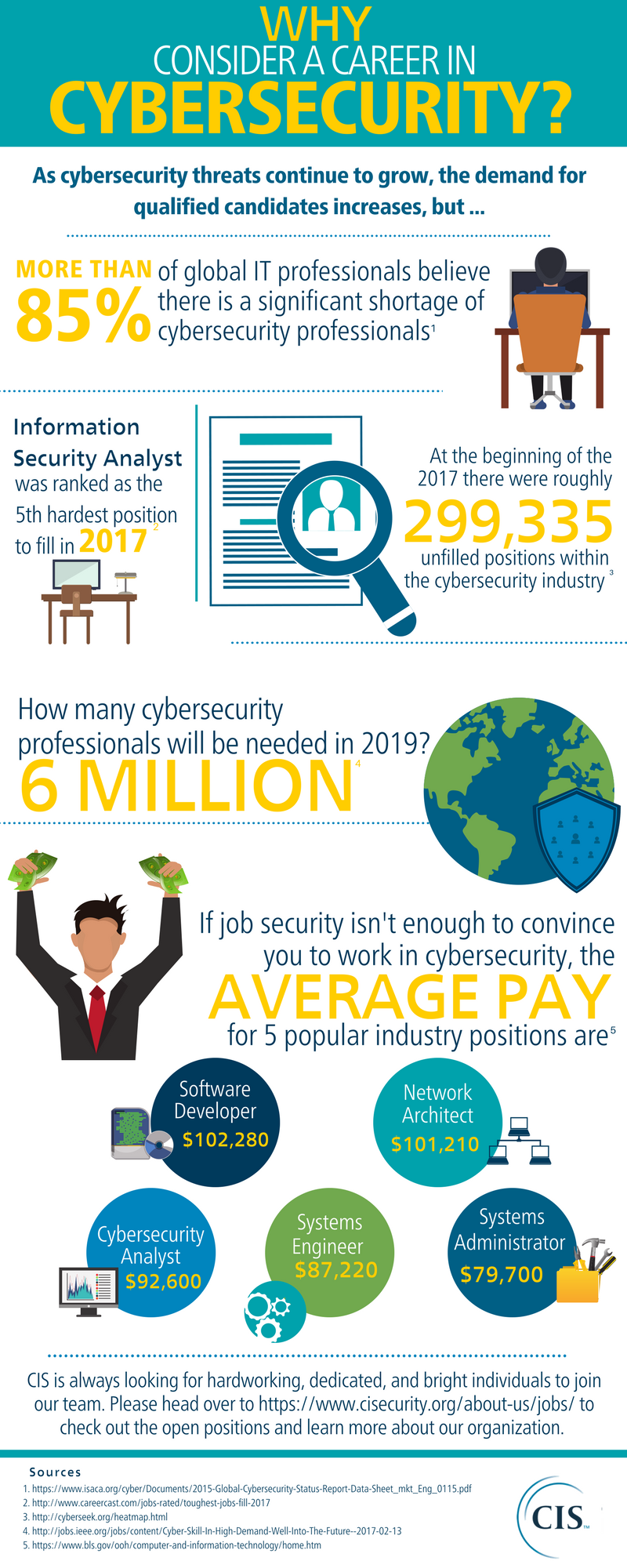 CIS is continuously looking for experienced individuals to join our team. Check out our jobs page to see if any of our open positions are right for you.