The MS-ISAC Is Now More Than 14K Members Strong!
The Center for Internet Security (CIS) is excited to announce that the Multi-State Information Sharing and Analysis Center (MS-ISAC) counts more than 14,000 organizations among its membership.
This exciting milestone demonstrates how MS-ISAC membership continues to grow at an exponential rate. (For reference, we celebrated our 10,000th member at the end of 2020.)
Here's what our member community looks like now.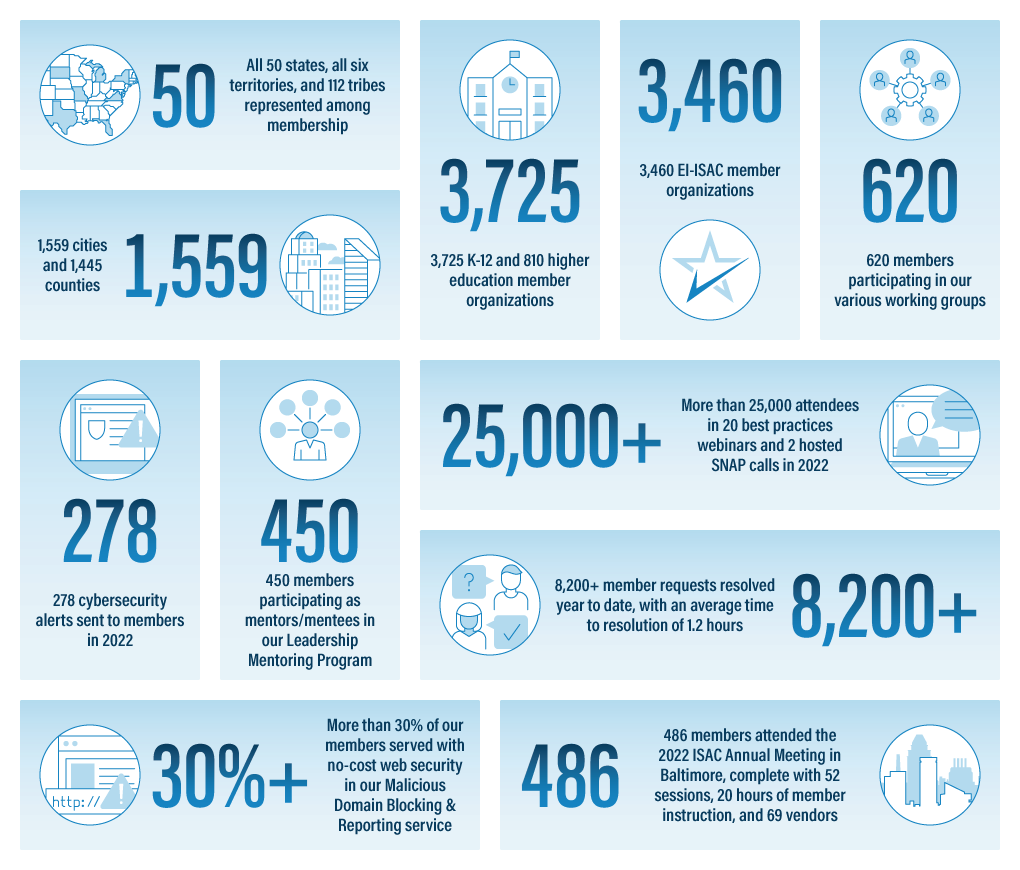 Reaching the 14,000-member milestone is a great opportunity to reflect on how the MS-ISAC community has grown in the way we're able to support our valued member organizations. We now offer MS-ISAC members a full-time cyber defense partner in our 24x7x365 Security Operations Center, an indicator sharing program, a service that blocks web requests to known malicious domains, a tool that detects known and unknown endpoint threats, and so much more.
Want to learn all the benefits of an MS-ISAC membership? Check out the video below and join our community of SLTTs today!