MS-ISAC Reaches 1,000th Member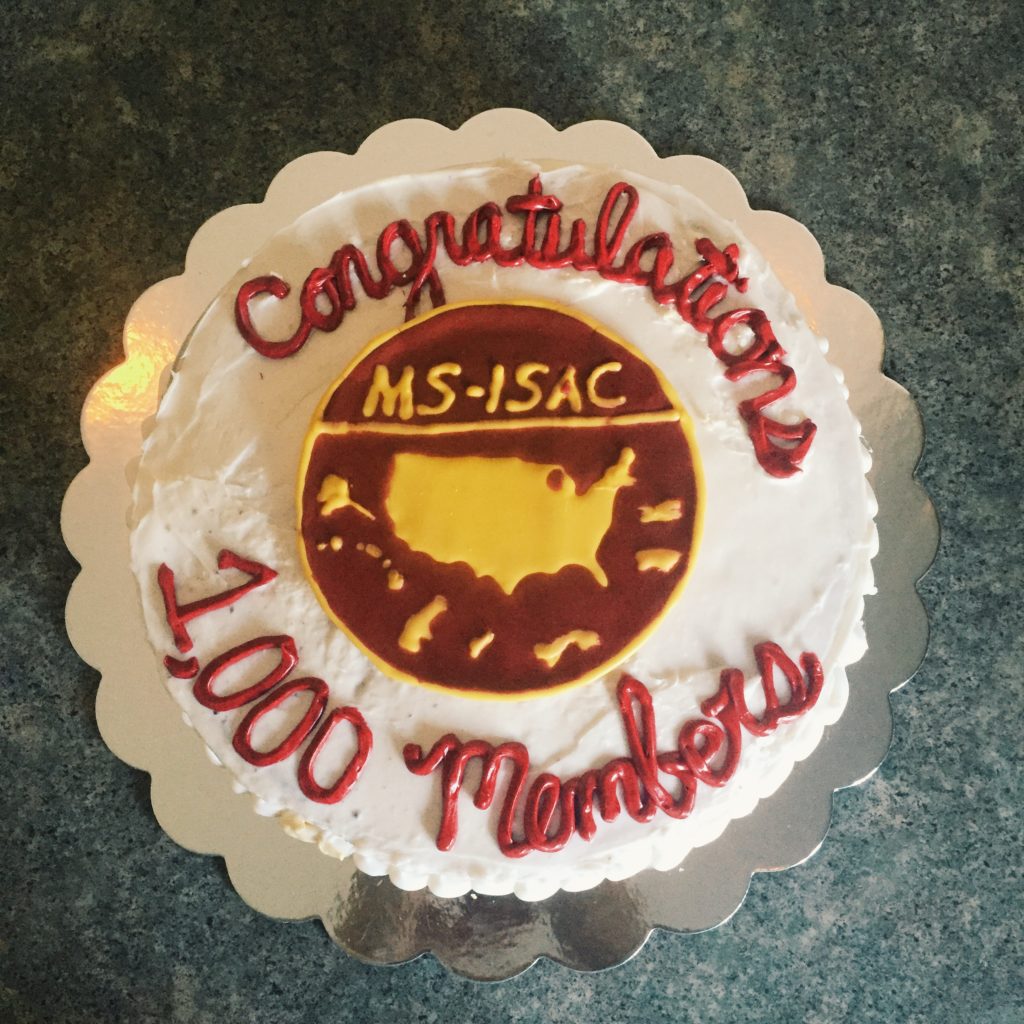 The Multi-State Information Sharing and Analysis Center (MS-ISAC) is celebrating its 1,000th member – the Village of Boys Town in the state of Nebraska. A unique village, the Boys Town municipality serves a mission of providing care for young men and women through special school programs, foster family services, and more. Since 1917, Boys Town's mission has been to give at-risk children and families the love, support and education they need to succeed.
Cybersecurity is a Journey
"When I started, there were 212 members," says Andrew Dolan, Director of Stakeholder Engagement at the Center for Internet Security (CIS). "It's been very exciting to see these partnerships grow through the MS-ISAC, now reaching our 1,000th member." The MS-ISAC began its cybersecurity work by bringing together state and territorial governments in 2003. In 2010, the MS-ISAC joined CIS and opened the doors to local and tribal government entities. The MS-ISAC has been designated by DHS as the key resource for cyber threat prevention, protection, response and recovery for the nation's state, local, territorial and tribal (SLTT) governments. Through its state-of-the-art 24/7 Security Operations Center, the MS-ISAC serves as a central resource for situational awareness and incident response for these entities.
Today's MS-ISAC
The MS-ISAC now reaches 48% of the U.S. population through its membership, which includes representatives from all 50 states, 49 state capitals, all 78 DHS-recognized Fusion Centers, hundreds of local governments, tribal governments and U.S. territories. In addition to these members, the MS-ISAC works closely with major Internet service providers, cybersecurity firms, law enforcement, and software developers to provide the latest information on emerging threats.
MS-ISAC & Boys Town
As the newest member, Boys Town can take advantage of the MS-ISAC's cybersecurity advisories, cyber event notifications, network monitoring, incident response resources, cyber threat information, secure communication and document sharing portals, vulnerability assessment services, and more.
"We are proud to have reached the 1,000 member milestone in the short but impactful history of the MS-ISAC," says Steve Spano, Brig Gen, USAF (Ret), President & COO at CIS. "This growth represents the increasing demand for timely, accurate and relevant cyber expertise from across all U.S. state, local, tribal, and territorial government partners. Our collective efforts to improve the cyber security posture is helping create confidence in our connected world."
How to Join
MS-ISAC membership is open to all U.S. SLTT government entities involved in cybersecurity and/or critical infrastructure protection. There is no cost to be a member. "Any state, local, tribal government or territory can ask for assistance from the MS-ISAC – from incident response to cyber research and analysis – but members receive so much more. Even if you are just thinking about becoming a member, visit our website to see all the free benefits of membership," shares Mike Aliperti, VP of Stakeholder Engagement at CIS.