Infographic: Was Your Last Data Breach An Inside Job?
Data breaches can happen to any organization. Whether carried out maliciously or simply the result of employee error, read below to learn just how common data breaches are within the public and private sectors.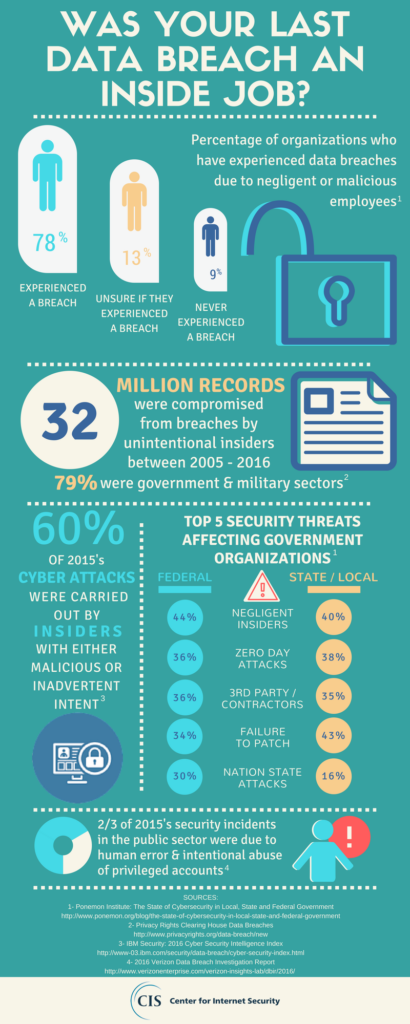 No organization wants to go through the troublesome (and often public) process of dealing with a breach. Be proactive – take steps today to teach your employees about proper cyber security hygiene.
CIS helped SLTTs realize a cost savings of more than $6 million last year on cybersecurity training through our CyberMarket.