CIS Named ISSA Organization of the Year: Event Photos
CIS was honored by the Information Systems Security Association (ISSA)® in October 2017 at the ISSA International Conference in San Diego. ISSA named CIS the 2017 winner of its Organization of the Year award, which was accepted by Steve Spano, Brig. Gen., USAF (Ret.) and CIS President and COO.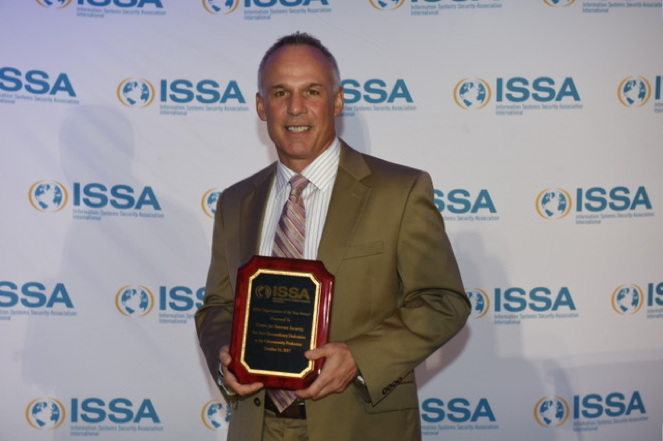 About ISSA and its Organization of the Year Award
ISSA is a non-profit organization for the information security profession committed to promoting effective cyber security on a global basis. Each year ISSA recognizes professionals and organizations that are at the top of their respective games.
The Organization of the Year Award recognizes candidates with a sustained, proactive presence that directly contributed to the overall good and professionalism of the association and its membership, providing either services, products and/or direct support that ensures the promotion of the highest ethical standards in addressing information security and its future direction.
Previous winners of the award include Cisco Systems, Inc., Citrix, and the SANS Institute.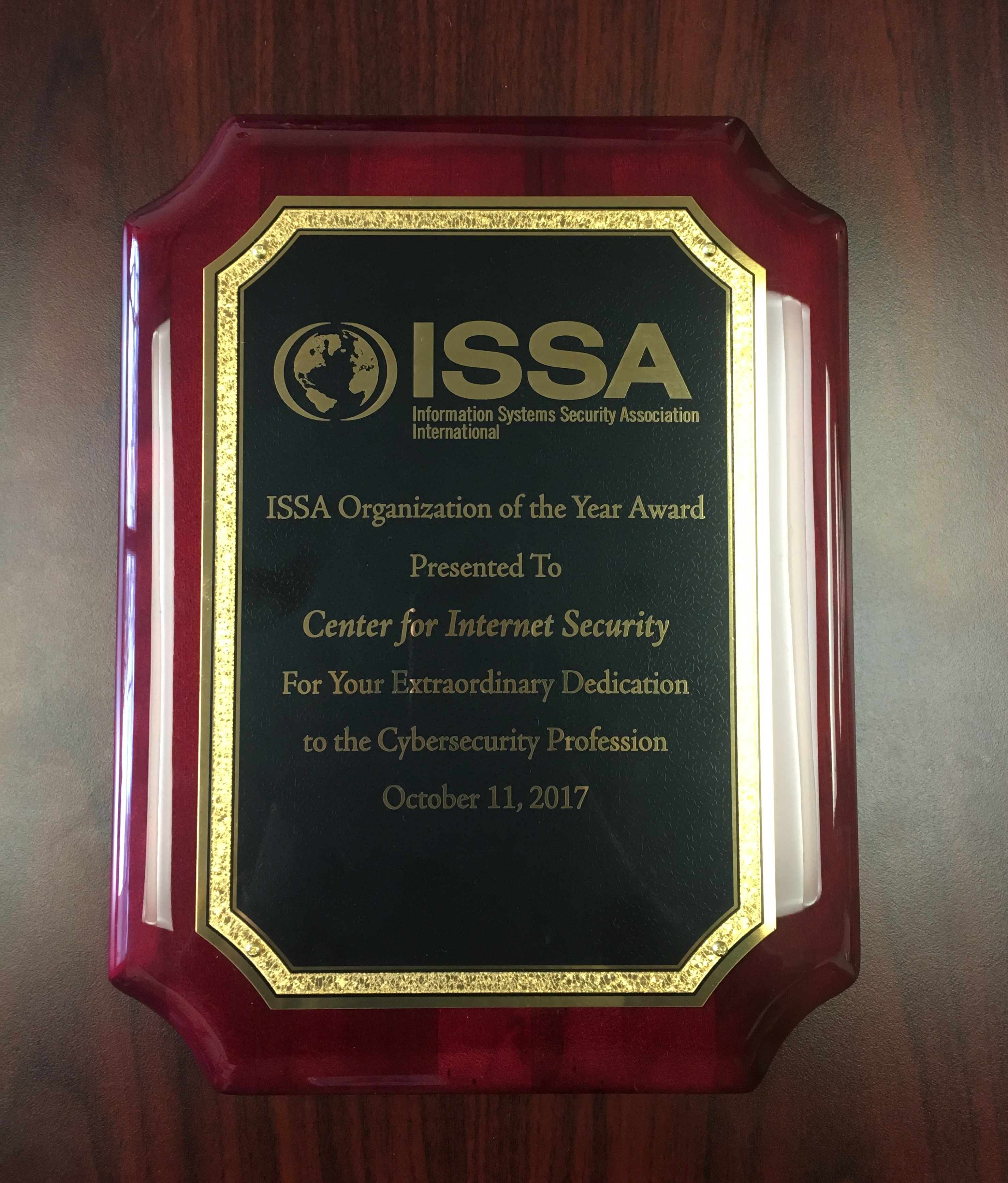 CIS – ISSA Organization of the Year
CIS is a non-profit entity that works with a global IT community to create, refine, and provide the global standard in free tools that can be used to safeguard private and public organizations against cyber threats.
CIS Chairman of the Board and Interim CEO John Gilligan was honored to receive the award because "we have worked so hard to be agile and stay on the leading edge of cybersecurity solutions by working collaboratively with our communities and partners to achieve the greatest positive impact."
Steve Spano, who accepted the award, shared his thoughts at the event:
"We are immensely grateful to be recognized as a leader by our peers. Our leadership in cybersecurity innovation is a reflection of the dedication and continued innovation of our team and our commitment to delivering comprehensive and leading cybersecurity solutions to our global members and customers".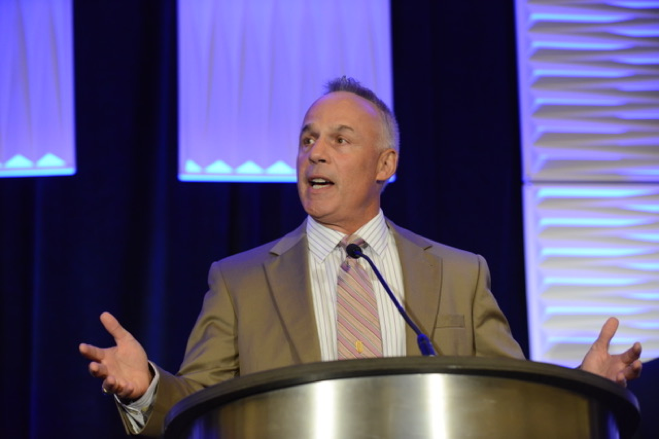 ISSA's International Awards Selection Committee cited CIS' "contributions to the security community and sustained membership in the association" as criteria for its decision. CIS distinguishes itself within the community by creating and distributing best-practice cybersecurity recommendations:
The CIS Controls are a set of 20 prioritized actions that can be implemented to beat the vast majority of cyber attacks; they have been downloaded more than 85,000 times. The CIS Controls were first developed in 2008 by an international, grass-roots consortium and are continuously refined by expert volunteers.
The CIS Benchmarks are secure configuration guidelines to harden IT systems against threats and more than 3 million free PDFs have been downloaded since 2009. Anyone can join CIS Workbench, the global community that develops and maintains the CIS Benchmarks.