CIS Controls Community Volunteer Spotlight: Staffan Huslid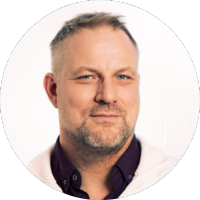 By joining a CIS Community, you get to work with groups of IT security practitioners from across the globe who volunteer to help our team continuously refine and verify our best practices and cybersecurity tools. This consensus process ensures CIS remains the objective, referenced standard for cybersecurity resources in industry, government, and academia.

Senior Cybersecurity Architect and Advisor at TRUESEC Staffan Huslid has been a volunteer and member of the CIS Controls Community for 10 years. He finds many benefits to being a member, including the ability to participate in different work groups and the use of the CIS Benchmarks.

Huslid has been in the information and cybersecurity domain for more than 20 years. He brings with him broad experience and knowledge of security solutions and of helping organizations improve their cybersecurity capabilities. He is also a certified ethical hacker.

Huslid is a "guidelines" contributor for cloud and IoT and is a member of the CIS Controls – Policy Templates working group.
"It is a very rewarding experience to be able to participate and share my thoughts to create a better cybersecurity community," said Huslid. "As a CIS volunteer, I have also made a lot of contacts with other subject matter experts out in the world."
Interested in becoming a volunteer like Staffan Huslid? Join a CIS Community today.