CIS Controls Community Volunteer Spotlight: Ken Muir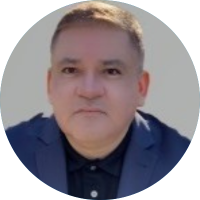 The CIS Critical Security Controls (CIS Controls) cybersecurity best practices are created through a unique consensus-based development process. Members of the CIS Controls team partner with volunteers from around the world to determine effective security controls for cyber defense. Our volunteers come from all backgrounds and bring diverse experiences in various technologies and subjects. Together, we learn from each other to share ideas and tips about cybersecurity, defense-in-depth strategy, and risk planning.
Ken Muir is the Chief Information Security Officer (CISO) at LCM Security Inc., where he also wears other hats including CSC, CISA, CRISC, and Global Advisory Board member. He's been a CIS Controls Community member and volunteer for approximately two years. In that time, he has proudly served as a contributor and "student of all things CIS." He says that his involvement in the Community has "really added meaning to his understanding of the cybersecurity industry."
"I have been really proud and honored to be a part of the CIS Controls community."
Since 1993, Muir has been immersed in the field of information technology and security, and he has continuously developed his skills and expertise to become one of the most sought-after cybersecurity thought leaders in the industry. He has worked with a diverse range of organizations in various verticals, including aerospace, energy, major retail, governments and educational institutions, experience which has given him unique insights into the challenges of cybersecurity in different environments. He continues to share those insights with the CIS Controls Community. He recently worked on CIS Controls v8, and he has helped create Implementation Group 1 (IG1) policy templates.
Since becoming a CIS Controls Community member, Muir has led a complete redesign of the security service business model to serve new and existing customers on how to build a strategic approach to cybersecurity using industry standards – specifically the CIS Controls.
He recommends that everyone join a community on CIS WorkBench.
"Being part of an amazing community is good for your career and is a way to give back."
Interested in becoming a volunteer like Ken Muir? Join a CIS Community today.