CIS Controls Community Volunteer Spotlight: Keala Asato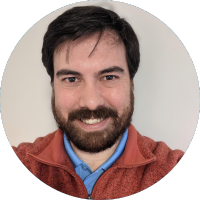 The CIS Critical Security Controls (CIS Controls) Communities are an essential force of the CIS Controls resources and tools. Creating and updating the CIS Controls represent the effort of a veritable global army of volunteers from across the industry, all of whom generously give their time and talent in the name of a more secure online experience for everyone.
One of those volunteers making a huge difference in the CIS Controls Community is Keala Asato, virtual Chief Information Officer (vCIO) at StepUP IT Services. He's been a Community member for two years, and he is part of the volunteer force collaborating with the Center for Internet Security (CIS) to create policy templates.
"I have met and worked with cybersecurity professionals from around the globe, and I feel I can draw upon their expertise to discuss matters with international implications," said Asato. "I am also more interested in obtaining some cybersecurity certifications after volunteering in the Controls Community even though they don't directly apply to my current role."
Besides being a CIS Controls Community member, Asato also uses the CIS Controls framework with clients – to include local governments, education, and first responders – at StepUP IT Services.
"Cybersecurity has become a large focus of my work and is injected in every solution implementation we perform for clients, from regular to workstation refreshes to greenfield network installations," he said.
As an advocate for the CIS Controls, Asato encourages others to join him.
"Cybersecurity is a worldwide effort and needs input from a variety of sources. Your experience matters," said Asato. "Become part of the Community to make our systems safer."
Interested in becoming a volunteer like Keala Asato? Join a CIS Community today.