CIS Controls Community Volunteer Spotlight: Greg Carpenter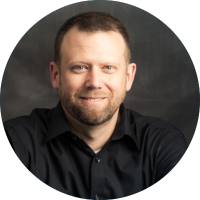 All CIS volunteers have the benefit of working with like-minded individuals who are committed to creating confidence in the connected world. The more you participate, the more exposure you get in the community (or communities) you've joined. Participating in discussions, collaborating via the CIS WorkBench platform, and attending working group meetings, for instance, can result in your name being listed as a "contributor" in various guides, mappings, and/or papers.

Amazon Web Services (AWS) Senior Security Partner Strategist Greg Carpenter has been active in both the CIS Controls and CIS Benchmarks Communities for many years. Prior to his role at AWS, he worked on the Benchmarks at the Center for Internet Security (CIS) and developed cloud security products. Over time, he has come to realize that the Community engages in great discussions on practical implications for organizations' security, especially when it comes to the Controls' applicability in a hybrid environment.
"Being an active member, you are connecting with like-minded security and compliance industry professionals," said Carpenter. "Providing security and compliance guidance to a nonprofit organization that is freely available is rewarding in itself."
Carpenter contributed to CIS Controls v8 and is the author of two versions of the CIS Controls v8 Cloud Companion Guide. He has also contributed to several CIS Benchmarks, especially those focused on cloud security.
"The CIS Controls are the friendliest framework for organizational security," said Carpenter. "They constitute a clear path to success that's built and updated by a small community of subject matter experts who are always looking for additional guidance and refinement." He encourages other cybersecurity experts to "use your expertise for a worthy mission supporting organizations of all sizes with a free resource to become more secure."
Interested in becoming a volunteer like Greg Carpenter? Join a CIS Community today.