CIS Benchmarks Community Volunteer Spotlight: Touhid Shaikh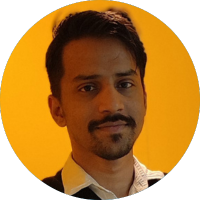 CIS Benchmarks are the only consensus-based, vendor-agnostic, best-practice secure configuration guides both developed and accepted by government, business, industry, and academia. They're designed to safeguard operating systems against today's evolving cyber threats. Together, with CIS, volunteers from around the world help develop, review, and maintain the CIS Benchmarks.
One such volunteer is Touhid Shaikh, Head of Security Operations at Securityium OPC PVT LTD in Mumbai, India. He joined the CIS Benchmarks Communities in February 2022 and has already made great strides as an author and contributor in the pfSense Community.
"Being a part of the CIS Benchmarks Communities has been a wealth of knowledge and opportunity for me. I have gained valuable insights into the latest security threats as well as best practices for mitigating them," said Shaikh.
He added that joining a CIS Community has had a significant impact on the trajectory and pace of his career and that the Community has accelerated his career development by exposing him "to diverse perspectives, best practices, and emerging trends in cybersecurity."
Shaikh has expertise in vulnerability assessment, cybersecurity compliance audit, and exploit development research. He actively participates in the development and review of CIS Benchmarks, researching and reviewing current security best practices as well as providing feedback on language and implementation.
.
"I highly recommend the CIS Benchmarks Communities to anyone who is looking to stay informed about the latest industry standards as well as best practices for mitigating threats and implementing them. By joining the community, you will have the opportunity to collaborate with experts from various industries and sectors," said Shaikh. "Additionally, being part of the community will give you the opportunity to contribute your own expertise and help improve the overall security posture of organizations worldwide."
Interested in becoming a volunteer like Touhid Shaikh? Join a CIS Community today.