CIS Benchmarks Community Volunteer Spotlight: Jamie Scott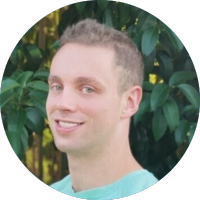 The Center for Internet Security (CIS) relies on a global community of IT security professionals to ensure that the CIS Benchmarks provide independent, vendor-agnostic security guidance. These volunteers provide their expertise for the benefit of all those who seek to use the internet safely and securely.
Meet Jamie Scott, Founding Product Manager at Endor Labs. He is a former cybersecurity practitioner turned product manager who's responsible for building the next generation of dependency management solutions at Endor Labs. He's also a CIS Benchmarks Community Member.
"I've had the opportunity to learn and improve my expertise across several technologies. Being a part of the CIS Benchmarks Communities helps you become a more well-rounded security professional. It also helps you to learn from the perspectives of others," said Scott. "CIS's community-driven approach to security helps us combat groupthink in the industry. It challenges our own perspectives to think about a more holistic approach to security that meets the needs of the entire industry rather than just our own organizations."
Scott was a security engineer for four years before joining the CIS Benchmarks Community. He sees Community involvement as a way to connect those in the industry who are tasked with solving the security industry's most difficult problems.
"The best way to learn to secure systems is to deeply understand how they are built. Joining the CIS community helped start me on that journey, which definitely accelerated my career," he said. "The CIS community is a place where I could learn and immediately apply those learnings in a place where they could have an impact."
Since 2018, Scott has contributed as co-author of the CIS NGINX Benchmark and has also provided feedback and tested several CIS Linux Benchmarks,, including the CIS Amazon Linux 2 Benchmark.
"Developing and testing the CIS Benchmarks helped me develop the skills that I needed to speak credibly about securing systems, which helped me launch a career in security product management. I now use those skills daily to dive deep into new technologies and build systems with my team to develop repeatable patterns and accelerate the productivity of those delivering business critical applications," added Scott.
Scott offers advice to new Community Members: "As a volunteer, it's important to just get started. Don't worry about if you are an expert in any particular technology. It can be as simple as testing a Benchmark that's in development to get started. If you see a Benchmark you need or would like to test, just do it. CIS is inclusive and welcomes feedback from new contributors. Getting all perspectives and all skill sets involved is important to developing more holistic Benchmarks across the industry."
Interested in becoming a volunteer like Jamie Scott? Join a CIS Community today.