CIS Benchmarks Community Volunteer Spotlight: Bruce Bading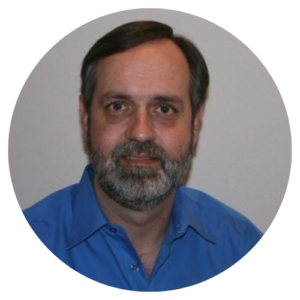 CIS relies on a global community of IT security professionals to ensure that the CIS Benchmarks provide independent, vendor-agnostic security guidance. These volunteers provide their expertise for the benefit of all those who seek to use the internet to interact with the world safely and securely online.
Bruce F. Bading, President, BFB Consulting, Inc., has been a part of the CIS Benchmarks Community for 20 years.
Please tell us a little about yourself?
I am a Cybersecurity Executive from New Braunfels, Texas.
How did you get into cybersecurity?
In the early 1980s, I was the Chief Financial Officer (CFO) of a large organization. We found internal security issues and that is where my journey began.
Why did you decide to join the CIS Benchmarks community?
Cybersecurity is important to every organization, and every user.
What is your role in the community?
I am a CIS Benchmark Author.
What is one thing you would tell folks about the CIS Benchmarks Community?
Following the CIS Risk Assessment Method (CIS RAM) and CIS Benchmarks is vitally import to prevent and lower data breach probability.
What are your favorite cybersecurity blogs, podcasts, or books?
Dark Reading, Cybersecurity Insiders, and IBM Security.
Share some information on the latest community project you've contributed to?
I recently authored the first ever CIS IBM i V7R4M0 Benchmark version 1.0.0
Thank you Bruce!