At Long Last, CIS Will Be Back at RSA Conference in 2022
It's productive and fun, exciting and exhausting, and filled with personal moments and overwhelming noise. For many of us, it was also the last in-person industry event we attended before the COVID-19 lockdown in 2020. I'm happy to say that the Center for Internet Security (CIS) will be back at the RSA Conference this year!
A Personal and Direct Touch
While high-tech issues dominate our industry, "high touch" is how things get done. Although my group at the National Security Agency was well represented in the early days of RSA, I personally never attended. As I started to open up my mission to more and more public partnerships, I realized that it was a much better use of my time just to meet people during RSA, rather than to try and meet them locally or get them into NSA as a visitor.
Subsequently, RSA became the place to meet with numerous people across the industry and government, make new friends, hear about the latest analysis and technology, see emerging industry trends (and some old trends wrapped in new buzzwords), benefit from walk-by introductions, and share our message.
In our work at CIS, this kind of personal and direct touch is foundational to our work and culture. We're not an academic think-tank. We're not a big government agency. And we're not some distant industry giant. We're a small nonprofit with a big footprint across the entire industry. Our success depends on a worldwide network of volunteers, members, adopters, and partners.
Roundup of RSA Talks...and Something New
I'll be part of three different talks at RSA, bringing a CIS perspective to some of the most critical topics in our industry.
In "Maximizing Our Cyber Non-Profits" (RSA Session Code: MASH-W08), my friend and partner Kiersten Todt (of DHS CISA) and I will talk about the foundational and often under-appreciated role that cybersecurity nonprofits play across the entire ecosystem. We'll also highlight how a group of us have chosen to self-organize into a collective force for good.
As part of a panel, "The State(s) of Cyber Incentives: Creative Laws Driving Better Security" (RSA Session Code: LAW-M03), we'll describe how multiple states are incentivizing the adoption of cybersecurity best practices, including those from CIS. This vital trend has navigated through political and legal barriers and created a path that mixes public policy, technology, and economics into a workable model.
I'll join Steve Lipner of SAFECode (and literal National Cybersecurity Hall-of-Famer) to discuss "Is A Secure Software Supply Chain Even Possible, Let Alone Feasible?" (RSA Session Code DSO-M06).
Finally, I'll participate in a special presentation honoring the late Alan Paller at 11:00 PT on Wednesday, June 8. Those in attendance will pay tribute to Alan's career, including his work as co-founder and board member of CIS.
For the first time in our 20+ year history, we'll also have a CIS booth at RSA. This is not about handing out swag and generating sales leads. (OK, we'll have some swag and knickknacks to give away, and we'll cheerfully work the business part.) Whether it's with our many thousands of U.S. State, Local, Tribal, and Territorial (SLTT) government members, our worldwide "volunteer army," or our uncountable number of partners and friends across the industry, our focus is on building and sustaining relationships in support of the unique and vital role that we play as a highly-skilled, independent, and mission-driven force.
Renewed Energy and Commitment
Over the years, I've had numerous people at CIS who've worked our booth presence at other events tell me, "I've never had so many people come up to me at a trade show and THANK ME for what we do!" We love to be reminded that our work has impact and meaning – not in some abstract, lofty way but in a way that improves your life. You bring us energy and a renewed commitment to the mission that brought us to CIS.
RSA? We'll require sleep afterwards, for sure. In the meantime, we look forward to meeting you out there! Please come by, visit Booth 4228, and learn how our mission can serve yours.
About the Author
Tony Sager
Senior Vice President and Chief Evangelist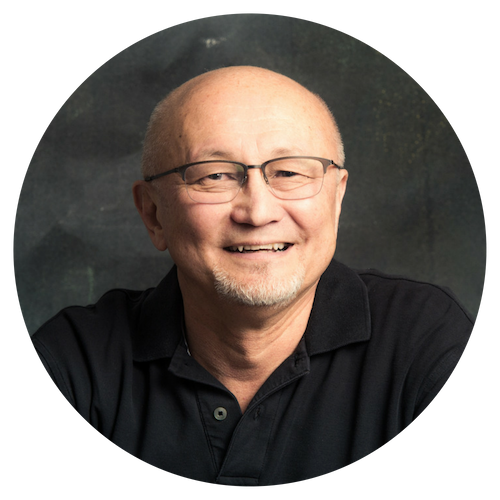 Tony Sager is a Senior Vice President and Chief Evangelist for the Center for Internet Security, Inc. (CIS®). Sager champions the use of CIS Controls and other solutions gleaned from previous cyber attacks to improve global cyber defense. He also nurtures CIS's independent worldwide community of volunteers, encouraging them to make their enterprise, and the connected world, a safer place.