A Day in the Life: Product Support Team Manager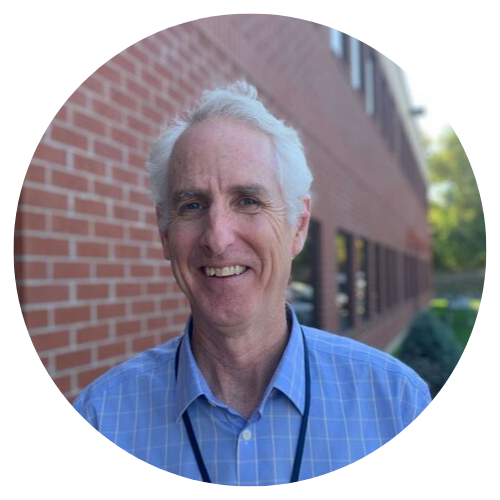 Since its founding in 2001, CIS has grown to support a wide range of products and services. These include producing no-cost CIS Benchmark PDFs for more than 100 CIS Benchmarks across 25+ vendor product families, conducting penetration testing exercises, and of course CIS-CAT Pro, our configuration assessment tool. How do we support so many initiatives? It definitely takes a team; and a well-managed one at that! Keep reading to learn more about what it's like to be a Product Support Team Manager at CIS.
Please share a brief overview of what you do as a Product Support Team Manager.
The support team assists CIS SecureSuite Members and consumers of CIS products and services, troubleshooting issues so they can implement and derive value from our cybersecurity best practices. I help to set priorities, assist the team and manage expectations of end-users. I also work to implement tools and processes to make delivery of support services more efficient. That entails working with a number of different teams here at CIS from IT to Sales and Business Services to Legal.
How long have you worked at CIS?
Almost a year – October 1, 2018, was my first day.
What education/background do you have that helped you get your position at CIS?
I think it's a combination of attitude and the technical and customer relationship background I have from previous positions that helped me get my position here. I initially started out my career as a high school teacher. Managing and motivating a class of restless 16-year olds in a Friday afternoon class is good training for any job. When we came to the USA from Australia I thought it might be interesting to try something new and was given an opportunity to start in IT. The local company I started with did not have anyone in a support role so I stepped into that. From there I think it was an interest in learning new technologies. I looked for ways to improve processes while maintaining a positive attitude and a solution-oriented approach to complex technical and customer relationship issues. Over a series of acquisitions, I went from an IT systems management startup here in Albany with five employees to cybersecurity support with Intel and McAfee. It's been a fun ride!
What are 5 daily tasks you do as a Product Support Team Manager?
I monitor the support queue. This helps me to see if there are any patterns in the tickets so I can then work with engineering or our team for a quick fix or workaround.
The team communicates a lot using team chat and direct messages so I am often working with them to review a hot issue or a blocker problem.
As a kaizen approach, I look to "label" new issues that are logged by members. At the end of the month I then report out to the product owners and those labels help them to find trends that they can address.
There are often meetings going on that I am involved with. Generally speaking, I think we at CIS are pretty good with meetings – we keep them on topic and succinct. They are often very useful to know what is happening across the organization.
I look for opportunities to document technical information or develop new processes that will improve outcomes for members and CIS.
What are your favorite parts about being a Product Support Team Manager?
I really enjoy working with my team – they are very talented and focused on getting good outcomes for our members. They're also fun to work with! Being the Product Support Team Manager has given me the ability to develop an effective and efficient support structure at CIS. I have seen from past experience that it's not just having the technical pieces, it's how we interact with members that is most important. I do still enjoy getting into the Linux command line and getting down and dirty with log files – logs hold all the secrets and I feel happy that I can still do that.
What advice would you give a prospective Product Support Team Manager?
Be curious, be open to new opportunities and honor the team.
If you could describe your job in 3 words, what would they be?
I am not sure I can do it in three words – instead I have two phrases:
For members: "Read the documentation"
For support: "Keep calm and carry on"
What is a skill or habit that has helped you in your current role?
One habit I picked up a few years ago that has helped me is the principle of zero inbox. I recommend that you give it a try!
What has surprised you about this position?
I didn't know anything about CIS before joining the company so it's more of a surprise about the organization rather than my position. Since joining CIS I see the passion and expertise of the people here and how committed they are to the CIS principles. I feel very lucky and privileged to be working here as part of the team.