Center for Internet Security's Tony Sager Joins DHS Cyber Safety Review Board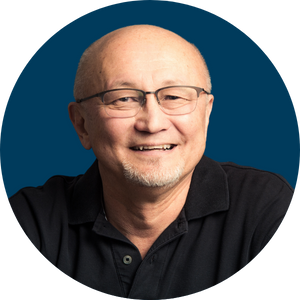 EAST GREENBUSH, N.Y. and WASHINGTON, D.C., Feb. 4, 2022 – The Center for Internet Security Inc., (CIS®) announced that Tony Sager, Senior Vice President and Chief Evangelist, has been selected to serve as an inaugural member of the new Cyber Safety Review Board (CSRB).
The Department of Homeland Security established the CSRB as directed in President Joe Biden's Executive Order 14028: Improving the Nation's Cybersecurity. The CSRB is an unprecedented public-private initiative that will bring government and industry leaders together to elevate the nation's collective cybersecurity.
"The CSRB is an incredibly important new activity that will bring people together to make sense of complex cyber problems, and then map out the essential steps to solutions," says Sager. "I am really excited to be part of the amazing group of people that CISA has assembled!"
The CSRB is composed of 15 highly esteemed cybersecurity leaders from the Federal Government and the private sector. Members will review and assess significant cyber events so that government, industry, and the broader security community can better protect the nation's digital infrastructure.
Robert Silvers, DHS Under Secretary for Policy, will serve as Chair and Heather Adkins, Google's Senior Director for Security Engineering, will serve as Deputy Chair. DHS's Cybersecurity and Infrastructure Security Agency (CISA) will manage, support, and fund the Board. CISA Director Jen Easterly will be responsible for appointing CSRB members, in consultation with the DHS Under Secretary for Policy, and for convening the Board following significant cybersecurity events.
To learn more about the CSRB, visit CISA.gov/cyber-safety-review-board. To speak with Tony Sager, contact CIS Media Relations Manager Kelly Wyland at [email protected] or 518-256-6978.
About CIS:
The Center for Internet Security, Inc. (CIS®) makes the connected world a safer place for people, businesses, and governments through our core competencies of collaboration and innovation. We are a community-driven nonprofit, responsible for the CIS Critical Security Controls® and CIS Benchmarks™, globally recognized best practices for securing IT systems and data. We lead a global community of IT professionals to continuously evolve these standards and provide products and services to proactively safeguard against emerging threats. Our CIS Hardened Images® provide secure, on-demand, scalable computing environments in the cloud. CIS is home to the Multi-State Information Sharing and Analysis Center® (MS-ISAC®), the trusted resource for cyber threat prevention, protection, response, and recovery for U.S. State, Local, Tribal, and Territorial government entities, and the Elections Infrastructure Information Sharing and Analysis Center® (EI-ISAC®), which supports the rapidly changing cybersecurity needs of U.S. election offices. To learn more, visit cisecurity.org or follow us on Twitter: @CISecurity.